All the different services – only one invoice
iRačun (Integral invoice)
iRačun (integral invoice) is a unified invoice for all services used by the household: water, electricity, gas, heat, garbage collection, mobile and fixed telephony, television and newspaper subscriptions, kindergarten, etc.
An individual household can thus receive a single invoice for several different services, while still maintaining overview of the services provided with the attached specification.
Advantages of using the iRačun solution

for municipalities, housing, and other user communities
Municipalities, housing and other types of communities issue different invoices to their users. Collecting and verifying data and preparing invoices is a demanding job. Printing individual invoices is also a significant expense.
With the iRačun system, the municipality, the housing community, the apartment building manager, or another similar organization saves on printing, postal services, and collection procedures.

for end users
Households receive several invoices for energy and utility services per month, which can arrive at different dates, through different channels – by mail, e-mail, online banking. A single invoice enables greater transparency and cost as well as time savings when paying bills.
Household expenditure on payment orders will be significantly reduced on an annual basis, while the user interface for customers will provide greater transparency of past and current payment obligations.

for service providers
Energy, water, utilities, telecommunications, and other services providers each charge their own services to households. Every supplier therefore needs a finance department to take care of invoicing, collections, and settlement.
With the iRačun system, suppliers save on printing, postal services and collection procedures, and improved payment discipline also improves the provider's cash flow.
iRačun enables more efficient management of the supply of water, electricity, other energy sources and utilities, telecommunications and other services and subscriptions through the unification of the billing systems of providers.
With the integration of invoices, the administrative burden is transferred from providers to a common platform, which allows for greater specialization and a clearer overview of the entire system.
iRačun platform
The iRačuna platform is a combination of technological and business innovation and represents the first comprehensive digital infrastructure that connects providers (suppliers of energy, water, utilities, telecommunications and other services and content) in charging for their services.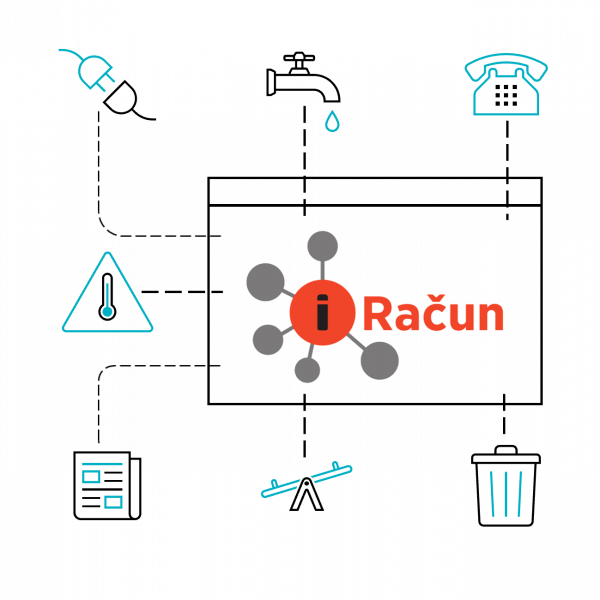 Unification of billing systems of different providers for issuing a single bill: currently households receive individual bills for water, utilities, consumption of various energy sources, various subscriptions, and other services. The iRačun solution allows you to combine all these costs on one payment slip.
Unification of credit control for different companies: currently each company carries out collections separately. Non-payers are in most cases the same person, and by combining collections, both time and cash savings for businesses are possible that allow for more regular cash flow.
Fewer errors using the appropriate principles of artificial intelligence (AI): the system is based on artificial intelligence, which is gaining ground in accounting. Automatic data capture saves a lot of time, while automated invoice generation eliminates the possibility of human error.
Efficient data processing using HPC (high performance computing): the use of supercomputers that enable greater efficiency in data processing.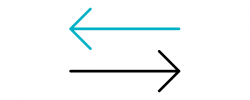 Data exchange standard (unification of different billing and technology platforms): supplier systems mostly differ, so the platform allows data to be captured in a database from different subscriber platforms.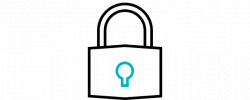 Cyber security: the data transferred to a common database is personal data, so it is necessary to ensure its proper protection.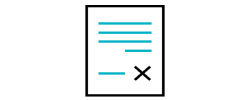 Compliance with legislation: target markets are limited by ever-changing laws. It is necessary to ensure that an invoice issued meets the regulatory requirements for all participating businesses.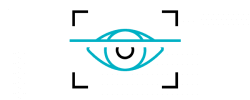 GDPR compliance: taking care of security and proper handling of personal data.


The project is co-financed by the Republic of Slovenia and the EU from the European Regional Development Fund (www.eu-skladi.si)